About Mistress Maria of Dominatrix UK
A West Midlands Mistress and Dominatrix
For those new to BDSM you will be made most welcome. Let me mould you into the perfect submissive as I excite and entice you into this amazingly pleasurable scene. For the experienced submissive who seeks a more intense experience I offer a variety of CBT, strap on play, face sitting (underwear on) bottom worship, humiliation, water sports, ball busting,  needle and knife play, urethral sounds, catheterisation, violet wand, electric stimulation, Tremblr Milking machine, feminisation, nipple torture, cock and ball pillory, smoking fetish, trampling, confinements, chastity key holding, hair removal, mummification (full body clingfilm wrap), gas masks, poppers intox, enemas, breath play and more (please ask) all delivered in my unique way. Also I welcome genuine, respectful and submissive men of all ages.
We can now meet at my new private apartment/playroom in Worcestershire or I am happy to travel to meet you at your home or hotel in Worcestershire, Herefordshire, Cheltenham, Gloucestershire, Warwickshire, West Midlands, Bristol ( if you are booking me for the first time this will require a deposit. ) I will also be happy to visit you at other playrooms or dungeons near to you.
I look forward to having you on tour knees before me or over my knee for a hard spanking soon.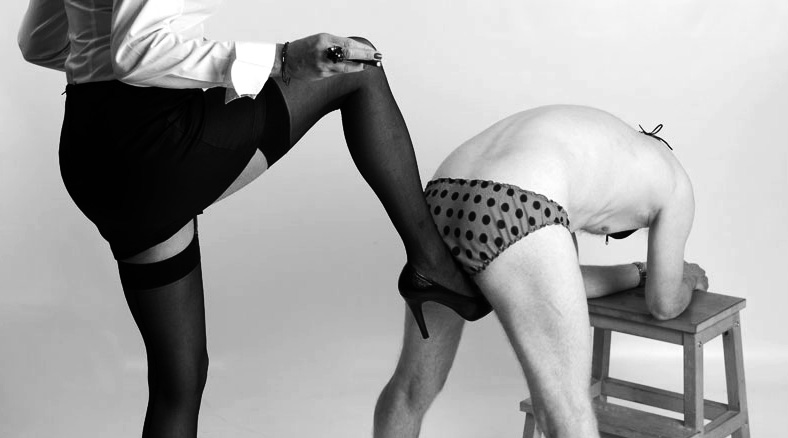 What's your Fetish?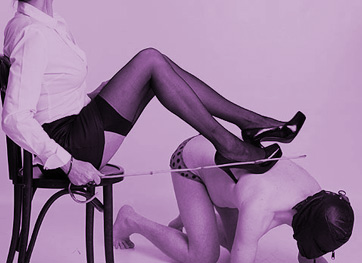 This is the MINIMUM I will expect from you on your first arrival.
On your arrival I expect my sub to be on their knees and present me with my tribute in a an envelope and to take this opportunity to present any gift you may have brought to try and impress me. ( See my Gift List )
You will then be collared ready for your session and instucted on exactly how you should expect to conduct yourself during your session.
How did you become interested in BDSM?
Being a naturally dominant woman, My interest in BDSM followed on from here. At an early age, I discovered the natural power and hold I had over men and I liked it! I found that men were weak and that it was my calling to toy with them and mould them to get what I wanted and boy did it work. From this point, I developed my confidence further and decided to put my natural talents to good use-so what followed was the metamorphosis into Mistress Maria Harlow. Professional Mistress & Dominatrix.
Where did your Mistress Name come from?
My Mistress name was one which I decided on after taking inspiration from two strong and powerful women who had influenced my life at that point. Maria was a Pro Domme who was very experienced in her field, with many years of sessioning to add to her accreditation and who I had the privilege of meeting and gaining a valuable insight into her world when I was first starting out. Harlow is taken from the original Hollywood sex goddess, Jean Harlow who took America by storm with her powerful acting roles and obvious power over men.
How did you receive professional training?
My early and first experiences with Mistress Maria encouraged me to seek a more hands-on type of learning. I visited what was then Exodus dungeon and playrooms in Birmingham under the direction of Mistress Ileash and spent time improving my skills further. During one particular 8 hour session, our submissive who had already spent a few hours been suspended, caned, ball busted etc, asked me on a tea break if I would allow him to session one to one with him as he particularly enjoyed my style of teasing and torment!
That was the point when I knew I had to set out on my own and tease torment and play with my own subs in my own sessions for my own means.
What play do you particularly enjoy?
I enjoy many and varied types of play during my sessions but in particular, I do have a penchant for medical play to include needles, suturing, urethral sounds, scrotal inflation etc all done with poppers or poppers mask or gas mask as required. I am currently expanding my equipment base further and will soon acquire nitrous oxide. I am now the proud owner of a genuine Tremblr Milking Machine for further edge play. I also enjoy caning sessions again with poppers if required and love to bend my subs over my strapping bench for a good pegging or fisting. I always dress in leather/latex and love teasing and denial.
What equipment do you have in your playrooms?
My own personal playroom is a small domestic setting which can be used for general play scenarios and has the various equipment necessary to conduct most fetishes and requests. Occasionally I will travel to the nearby Pain Palace if a particular session demands it or if a particular piece of equipment or setting is necessary. I am also able to travel to other dungeons in the area as requested i.e The Facility Walsall, Underworld in Birmingham or House Ducroix in Bristol and possible London venues.
What range of clothes do you offer?
I am constantly adding to my range of outfits and am lucky enough to have several personal slaves who love to buy items for me in the knowledge that these will be worn in the control and humiliation of submissive's who are lucky enough to session with me. I have a vast collection of underwear and stockings which I love, I have beautiful leather pieces including a newly acquired beautiful leather mini dress and lots of PVC and latex wear. I love and adore shoe and foot worship and have many pairs of shoes which I love to be worshipped in and of course used in trampling the poor subs beneath me.
Would you say you were naturally dominant?
YES, I Would. I am a naturally dominant woman and always have been. From an early age, I realised that I had a power over men to get seen and go where I wanted to be taken. Fortunately for me but unfortunately for them, I have enhanced this skill in order to further get what I want and in doing so have, I feel become even more powerful and manipulative in my quest.
Are you empowered when dealing with slaves?
A submissive male in my presence is automatically ruined by me because his presence entitles me to total empowerment. This type of scenario enables me to act in the manner I am naturally born to do, be all-powerful, be all in control, be everything at that time to that weaker mortal and beyond that time into real life time also. This special time between me and my slave lifts me up to that special place of elation where I rule supreme. There is no better place in my world.
How do you feel when a slave worships you?
When a slave is worshipping me, I am taken up to that higher place where I rightfully belong. As a naturally dominant woman, I expect total submission at all times and the rule by which I live by is: when I ask you to jump, you ask- how high Mistress? This makes me feel even more empowered and even more dominant, ready to turn you into the pathetic little creature you are and always will be under my control. If you are lucky enough to serve under me, I will use you and ruin you to my best advantage.
What tips do you have for slaves approaching you?
When you are ready to approach me to ask questions with a view to possibly booking a session with me or if you are now ready to book that session, you must do so with total respect towards me. I do not suffer fools gladly and have far too much experience to need to do so. I am an excellent judge of character and will easily ascertain when someone is messing me around and will not entertain such time wasters. My time is precious and so are my loyal devoted subs. To become one of them takes time, commitment and diligence on your part. Please note my services are for respectful and submissive men of all ages.