Mistress Maria, Dominatrix Birmingham West Midlands
&

Worcestershire

A Demanding and Experienced West Midlands Mistress who You Will Learn to Adore
Need a good whipping? or Flogging? I have many whips & floggers that you might like to try – you will act like and be treated like my slave and you will be taught to take the lash of my whip. Bow before Mistress Maria in Worcestershire
Have you been a naughty boy? Are you in need of a good sound spanking on your bare bottom? Are you looking for a firm Mistress In Birmingham or the West Midlands to bend you over her knee and treat you like the silly little boy you are.
If you are looking for a Strict Mistress, extremely well experienced with the cane, a Worcestershire based Dominatrix, I am here and available at my beautiful Apatment & Playroom & throughout Herefordshire & Worcestershire.
If you are trying to find a highly experienced Mistress who really enjoys Ball Busting and CBT, you have found me. Want a ball buster?  I'm here and I won't show any mercy, available Herefordshire, Worcestershire, Gloucestershire.
Start Your New Session On Your Knees
Kneel Before Your New Mistress
Welcome to the original domain of Mistress Maria Harlow – I am a genuinely Powerful and Professional Dominatrix based in the West Midlands. My natural instincts and maximum pleasure are derived by taking control and exerting power over men. I delight in, and am well versed and experience in all aspects of Bondage, Domination, Submission and masochism. I have always had a talent for getting what I want from the weaker gender and this is backed up by My looks and sensuality.

Meet with West Midlands Mistress and Dominatrix – Mistress Maria Harlow and enjoy the delectable pleasure of pain.
I am an elite Mistress based in Worcestershire. I am a very experienced, classy and intuitive Mistress. I am always dressed impeccably with outfits that are designed to thrill. My services are for submissive men of all ages
My ever expanding wardrobe of latex and leather outfits, my beautiful sexy lingerie and hosiery are accessorised by my glamourous high heels and 6" heeled thigh high boots.
Males, Couples, Sissy's & TV's and those looking for forced feminisation are all welcome at my new private apartment/ playroom in Worcestershire. Your level of experience is unimportant. All I ever seek is your respect, attentiveness and total willingness to please.
My vast collection of whips, toys and BDSM equipment will delight and excite and allow me to show you the beauty and pleasure of pain while you submit and surrender to me.
My styles of play are extremely diverse and once I have ascertained your requirements from our session I will adapt in order to ensure our time together enables us both to get what we want from the session.
What's your Fetish?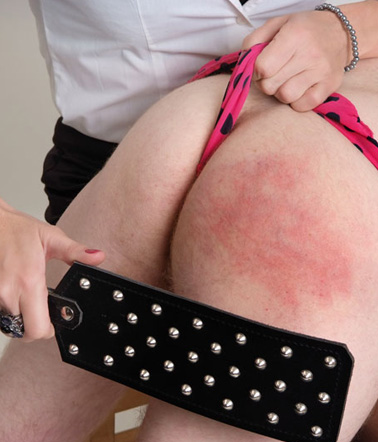 I am The well known and experienced West Midlands Pro Domme, Mistress Maria Harlow. I am a strict Mistress and dominatrix and am available for pain and pleasure sessions at my new Apartment / playroom in Worcestershire. I regularly meet with submissive's from  Worcestershire, Warwickshire, West Midlands, Cheltenham, Gloucestershire, Herefordshire, and Bristol.
I am totally comfortable in all aspects of BDSM, domination, bondage, pain, pleasure, spanking, adult schoolboy fantasies, schoolroom scenarios, hard discipline, dungeon scenes, water sports, CBT – cock and ball torture, all styles of corporal punishment, over the knee games etc.
I am particularly fond of forced sissy dressing, transvestite play, TV/CD, crossdressing, tranny, trannie, trannies, transvestite punishment, femdom, Pro Domme, TV/TS, TV/CD, cross dress, feminisation, fetish clothing. So whatever your filthy little fantasies are there is a very good chance I will be able to bring them into reality for you.
It can be difficult to find a genuine Mistress.  Having access to a database of Mistresses in your area provides the perfect solution.  So, when you are next searching for a dominant female or Mistress, visit the Sadistic Mistress website where you will get help to locate both professional and amateur Mistresses available in your area.